Sail the Scottish Isles - 10 Day Trip
Suitable for: Intermediate
Weather dependant: Rarely
Cancellation policy: Custom
Suitable for: Intermediate
Multi-Day, Guides & Tours
Weather dependant: Rarely
Cancellation policy: Custom
The perfect combination of Bucket List sailing and sights, with the opportunity for some real adventure sailing including a long passage: Sail Scotland in 2024!
This once-in-a-lifetime trip will take place exclusively on 18 - 27 AUGUST 2024!
Join us on our Scottish Isles Sailing Adventure, departing Oban for 10 days and explore some of Scotland's most iconic islands by yacht with Jim. We think this is the perfect combination of bucket List sailing and sightseeing. Real, hands-on sailing including a long passage to visit the UNESCO heritage site at St Kilda. We will combine some night sailing as well as some evenings, at anchor, allowing us to enjoy time ashore in the sleepy harbour villages along the coast.
Jim is a hugely experienced Skipper and RYA Yachtmaster Examiner meaning you can use the trip to brush up on sailing skills, with plenty of time for one to one mentoring, or simply enjoy being part of the voyage. With a maximum of six crew aboard our comfortable yacht, you will have space to relax and plenty of opportunity to adapt the itineary to the groups wishes.
Key Highlights
Comfortable Yacht: A large , comfortable and practical cockpit she has an uncluttered layout with high quality teak finishes in the cockpit. The twin wheels allow a choice of comfortable helming positions and easy viewing when berthing. She's comfortable and beautifully kitted out with 8 berths, so there'll be plenty of space on board. She's perfect for long trips. You'll have your own berth.
Highly-Experienced Skipper: Jim Dobie will be your Skipper for the duration of the trip. A hugely experienced Skipper and RYA Yachtmaster Examiner who has sailed almost every ocean of the world. Jim is a well-respected training skipper and examiner, known for his patience and ability to share his passion for ocean sailing with those around him.
Scenic, Adventurous Sailing: Our trip starts (and ends) in Oban, Scotland. We plan to visit Tobomory, Skye (or Col) and St Kilda as well as Fingals cave. Fabulous sailing with incredible destinations!
Itinerary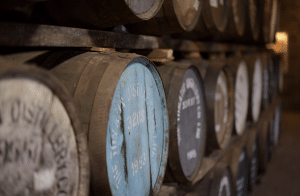 Day One:
Join us at 1pm for a welcome on board. Meet your fellow crew and your skipper, Jim. Once you're introduced to your cabin, we will complete a full safety brief and yacht orientation. Dinner will either be on board, or if preferred, we can head into Oban where there are plenty of restaurants to choose from.
Day Two: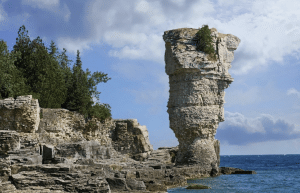 We depart Oban and will route towards Tobermory under sail. This is a nice 23 nautical-mile trip and perfect to ease into the adventure ahead. You will become comfortable with handling the yacht under Jim's expert supervision with plenty of time to ask questions and practice or learn your sailing skills.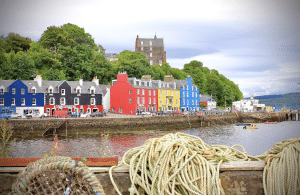 Day Three:
After breakfast, either on board or ashore, we will have time to explore this charming village. We will set sail late afternoon, heading towards Rum and then on to either the isle of Skye or Coll. This is around 80 miles of sailing which will put us into harbour late in the evening.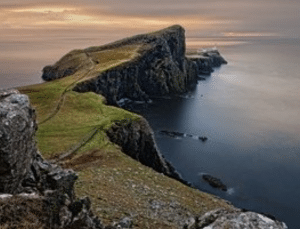 Day Four:
After a morning exploring the Isle of Skye, we will depart and head through sound of Harris  - a narrow channel between the isle of Harris and the national scenic area of Uist. The sound is the main sea passage through the Hebridean archipelago and the various reefs and islets make this a great exercise in passage planning. Depending on the crews 'wishes we may sail overnight towards St Kilda.
Day Five:
Weather permitting, we will continue our sail towards Saint Kilda, the isolated archipelago of volcanic islands that lie 40 miles to the west of the main archipelago chain. With the highest sea cliffs in Britain, St Kilda is the most important sea bird breeding station in north west Europe. Sailing to St Kilda is a truly magnificent experience with wildlife and the glorious isolation of the North Atlantic all around us.
Day Six:
From St Kilda, we will sail to the isle of Iona, probably sailing overnight to arrive in the morning. We will then anchor in the Iona soundwhich will permit us to go ashore and spend a day visiting the ancient abbey and exploring this symbolic centre of Scottish Christianity.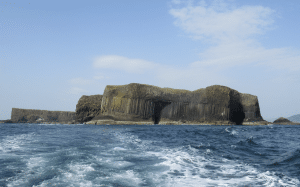 Day Seven:
Departing Iona in the morning, we will sail towards the uninhabited island of Staffa, famous for the mighty sea cave known as Fingal's Cave. The natural basalt columns give the cave a unique atmosphere and it is famous for its acoustics - however, the sea state is often rough in this area meaning we may not venture too close!
Day Eight:
TBC!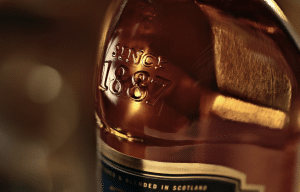 Day Nine:
From Fingals cave, we will sail back towards Oban - a wonderful passage that will give us plenty of ocean mileage undersail. We will arrive in Oban towards the late afternoon, just in time for dinner ashore and to share experiences of a wonderful adventure.
Day Ten:
After a final breakfast on board, it will be time to say our goodbyes.
Your Skipper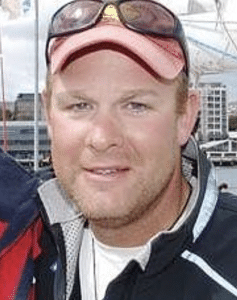 You are in excellent hands with Jim.
With +500,000 miles sailed, Jim is a hugely experienced Skipper and RYA Yachtmaster Examiner who has sailed almost every ocean of the world, leading expeditions to some of the remotest places including the Galapagos, Cook Islands, French Polynesia and Tasmania. Jim is experienced, not only on, but also underwater, as a Scuba Diving Instructor delivering expeditions to the Great Barrier Reef, Oceania and Asia.
Jim has a long history of successful race campaigns including skipper for the 09-10 Clipper Round the World Yacht Race, competed in five Sydney to Hobart races, two Fastnet races, Round Britain and Ireland Race and many other offshore race events.
The Yacht, AKA Raphy G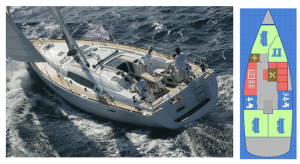 Raphy G is a Beneteau Oceanis 46, a beautiful, spacious and comfortable yacht which will ensure you get the most of your time on board. She has a combination of roller reefing genoa and single line mainsail reefing with lazyjacks ensuring efficient and easy sail handling. As well as a large , comfortable and practical cockpit she has an uncluttered layout with high quality teak finishes in the cockpit.
The twin wheels allow a choice of comfortable helming positions. Below decks, you cannot fail to be impressed by the light airy atmosphere and the warm feeling provided by the expanses of mahogany. Other features are a well laid out and practical galley with a huge fridge, 2 heads with full size showers and warm air heating provided throughout the yacht.
Accommodation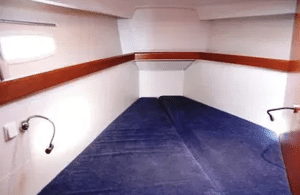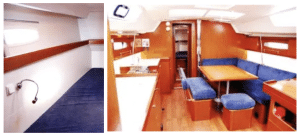 The accommodation provides comfortable berths for 8 people, although we sail with a maximum of six guests so there is lots of room for everyone.
Single Berth: Your own comfortable cabin with plenty of storage space.
Double berth (two people sharing): A spacious double cabin - perfect for couples or friends.
About Us
We offer one-of-a-kind opportunities to embark on bespoke expeditions and sailing adventures across the globe. Each unique journey accommodates a cosy group of no more than six individuals, offering you an immersive, hands-on sailing experience guided by some of the planet's most seasoned skippers.
The beauty of these small group expeditions is that they provide ample time for learning and plenty of flexibility to customise each adventure based on the group's preferences. Our trips are meticulously planned, taking into account the unique wishes of each participant. Whether you're an experienced sailor or you're just dipping your toes in the waters of sailing, they've got you covered. Our promise is to ensure that you feel comfortable, safe, and above all, have an unforgettable adventure.
Prior to the voyage, we touch base with every crew member to understand your specific needs and aspirations for the trip. This careful preparation allows us to personalise the journey to ensure you get the most out of your time with them.
Our adventure company was born out of a passion for making ocean exploration accessible to all. The founders, Dave and Andrew, first met in 2018 during a sailing expedition. United by their love for the sea, they established this company during the Covid lockdown with a shared dream of crafting exceptional, custom sailing adventures. Their vision, combined with the expertise of the world's top skippers, allows us to offer small-group sailing experiences to fantastic destinations, guaranteeing unparalleled ocean adventures.
Prepare to set sail on an adventure of a lifetime. Incredible destinations, unforgettable experiences, and lifelong friendships await you on the horizon!
How to Book
Make your booking using the form above. When you complete this form, we will receive your request. You will be able to speak to us about the trip and we will confirm your spot before you pay.
All food and drink (non-alcoholic) on board
Safety equipment including life-jackets
All mooring and port entry fees for the boat
Hands-on sailing, watch keeping, helming and opportunity to fully immerse in life on board
Overnight accommodation onboard, your own bunk and bedding
Waterproof clothing - available to hire
Travel to and from Oban
Meals ashore
Entrance fees to visitor centres or distilleries
Sailing & Travel Insurance
Frequently asked questions
We design the trips for a wide range of experience which that means that even if you've not sailed, our experienced Skippers will ensure you have a fantastic time.
The longer legs will suit "mile builders" who already have some sailing qualifications, and we can spend time supporting you with everything from helming to sail trimming or passage planning as you wish!
Before you join, we'll ask you about your previous sailing experience and what you want to get out of the trip. That way, we'll tailor the tour to your specific needs.
We'll share with you a kit-list which will be adapted to the trip you're taking. A good sleeping bag and some decent deck shoes (or sailing boots) are the main things to organise, otherwise it's layers of clothing adapted to the conditions you're likely to encounter. Bring a camera – if you want to bring a drone, let us know beforehand and bear in mind drones tend not to be waterproof and are carried / used at your own risk!
We want everyone to get the most out of their time on board – so we'll work around your wants.
However, our trips are designed for you to take an active role – that means, for example, we'll take turns in cooking (all the menus are planned already and step by step instructions given, so you don't need to be a masterchef!)
You can get tips and instruction on all aspects of sailing from our Skippers and get as involved as you want, grinding, trimming, helming and learning – on the other hand, there's also plenty of time to relax and just take in the beautiful Ocean scenery. It's your trip!
We aim to do some night sailing (sailing under the stars is amazing!) so we will run a watch system..
Protecting The Playground
When you book with Adventuro, you can donate to rewilding through our partnership with Rewilding Britain.
Our team of adventure enthusiasts offers personalised recommendations, easy accessibility, and unparalleled customer service you can rely on.
{{ reviewsTotal }}
{{ options.labels.singularReviewCountLabel }}
{{ reviewsTotal }}
{{ options.labels.pluralReviewCountLabel }}